Is CBD Oil Addictive?
The last thing anyone needs is to become dependent on something. We've all heard the stories of nicotine addiction, alcohol abuse and worse, substance abuse. So it is only natural for people concerned about their health to ask: Is CBD oil addictive?
To set the record straight, CBD oil is not addictive and non-habit forming.
In this article we will try to prove that with clear and convincing evidence from scientific research.
Before we start, I would like to address one thing which will help as you're read this article. After countless conversations with our customers over the years about this very topic, I believe I have found the reason why this question is so common. It all comes down to one word: Cannabis.
We all know that CBD comes from the cannabis plant but, we should think about it like: CBD does come from a cannabis plant. We associate CBD products with marijuana and marijuana with the stoner days of yesteryear. CBD does come from the cannabis plant, but not the same type people use to get high.
A visual way to pass this information on more clearly is imagine two flowers: a rose and a dandelion. Both are flowers, both have petals and pollen and everything else a flower should have. If you called them both flowers, you would be right. But they are not the same thing and if you don't believe me, try giving your partner a bouquet of dandelions as a gift 😅.
We can think of CBD products and marijuana in the exact same way. They both come from the cannabis plant (sometimes called hemp), but they are vastly different.
In this article we will give you a background in CBD and it's products and show you why they are not addictive. We will also show more examples of marijuana being different to CBD. Finally, we will wrap up the article with a firm conclusion on how to buy a CBD product with total peace of mind. Let's get started!

What is CBD?
CBD is an herbal extract from the cannabis plant. It has been used for thousands of years by ancient civilizations across South Asia and Africa. The ancient people of those times used it for the exact things people do today. Namely: pain relief, relaxation and sleep.
The word CBD is an abbreviation for the word: cannabidiol. It is one of over 100 cannabis derived compounds from the hemp plant. CBD is widely being studied for its purported health benefits.
These benefits are a result CBD's interaction with the endocannabinoid system or ECS for short. The ECS is a vast network of cannabinoid receptors found in the body and the brain which is linked to a large number of body functions. Our own bodies make CBD like endocannabinoids which interact with the ECS too. Because of this, we can think of taking CBD as a supplement for our own endocannabinoids.
Current studies provide strong evidence that CBD may relieve symptoms of various ailments, but further research is needed to establish conclusive findings. Millions of people have started using CBD around the world in the past 10 years. People have found that it does make a big difference to their health and this "word on the street" marketing has caused a rapid rise in the number of companies selling these products.
CBD products are hugely popular in the UK and Europe and come in the forms of products like CBD oils, gummies, vapes and capsules.
The sale of these products is legal in the UK and across Europe as long as they meet restrictions on THC levels. This leads me to my next point which ties into the addictiveness of CBD oils.
What is THC?
Now that we've gone over what CBD is; what about the other substance found in cannabis plants which is addictive: THC.
THC is a narcotic and is illegal in the UK and most parts of the EU. It is the substance people want when they are looking to get high. THC is unique because it can act as either a depressant or psychostimulant.
It can be highly addictive and create changes in a person's body chemistry according to this study. There are some uses of THC in a medicinal sense, but for the sake of this article, let's leave those for another time.
Bottom line is, THC can be addictive and it is what most people are afraid of when they think of CBD products. To be completely transparent, some CBD oil products do contain a small and legal amount of THC. These products are classified as Full Spectrum CBD oils.
What makes these legal is that governments have assessed that THC at levels of 0.2% by volume are safe and do not pose a danger to the public. From a CBD company standpoint, this tolerance of a small level of THC is well received and here's why:
CBD works best when it contains all of the cannabis plant's natural compounds including THC. We welcome the fact that we can sell products as close as possible to the natural extract from hemp.
To be clear, we are not in the business of selling "a good time" and our focus is on your health.
What are the Health Benefits of CBD Oil?
Now that we have shown CBD is non-addictive and the real culprit is THC, we can now share some of the main benefits of taking CBD oil. We are also including links to relevant articles we've written to give you more detailed info.
This list is not complete but these are some of the main health benefits CBD has been shown to provide based on data found in numerous studies by top research centres and universities. It is important to understand that the evidence is strong to support these health claims, but more studies are needed to be conclusive.
If at this point you're convinced that CBD is not addictive and you feel like you're ready to try it, we've written an excellent article about the relation between CBD oil strengths and CBD oil benefits. It was made to be a comprehensive guide for first time buyers and it include a video from me, Robby Thompson.

Is CBD Oil Really Not Addictive?
CBD is not addictive in any way. There is no risk to becoming hooked to CBD and it is generally safe to use daily. Once you take it, you will not be forced into a never ending commitment to CBD oil. To back that up, here is one of the most comprehensive studies on the topic:
According to a 2017 report, the World Health Organization states that:
"…evidence from well-controlled human experimental research indicates that CBD is not associated with abuse potential."
What's more interesting is the fact that millions of people use CBD oil regularly. This includes an estimated 12 million people in the UK alone. There has not been one story about CBD being addictive or causing any dependency in its users.
The only caveat here is CBD oil products can be very effective in treating ailments like chronic pain and sleep issues. Because of its efficacy, users could form a mental dependency. We call this security blanket behaviour.
This security blanket metaphor can apply to almost anything; even a blanket. But besides that, CBD does not contain any of the chemical hooks found in habit forming substances like medication or narcotics. You can rest assured that you will not become addicted to CBD oil even with prolonged use.
If Marijuana is Addictive, why isn't CBD?
At the beginning of this article we gave you a metaphor about a rose and a dandelion. Both are flowers but they are completely different. CBD and marijuana are also the same, but different.
They both come from the cannabis plant and have the same types of leaf structure, grow in the same conditions and many other similarities. But, the type of cannabis used to make CBD products contain low levels of THC. To contrast this, marijuana comes from a cannabis plant that is rich in THC and low in CBD.
Because it wouldn't make sense to use a plant that is naturally low in CBD to make products; we as CBD producers use plants that are rich in CBD. Because of regulations in the UK and EU, the final product must be under 0.2% THC by volume so extra steps need to be taken like lab testing to ensure we are only selling legal products.

Why CBD Regulation is Important For Consumers
The UK mandated in March, 2021 that any CBD products sold in the country must be registered as a novel food with the FSA. The EU has done the same with EFSA.
This was a celebrated step by both honest companies and customers because it increases the safety profile of CBD and distances it from addictive marijuana products.
Governments are concerned with THC addiction. That's because THC produces psychoactive effects and gives users a high. People with addictive behaviors can become hooked on THC which causes it to create a number or public health related problems.
Cannabis addiction has been a persistent problem in the UK with marijuana use now surpassing cigarette use. Severe forms of cannabis withdrawal syndrome include depression, lethargy and tiredness.
If you are currently addicted to smoking marijuana, you may want to read our article on how cbd can help with addiction, there you will find knowledgeable tips on overcoming your addiction cycle.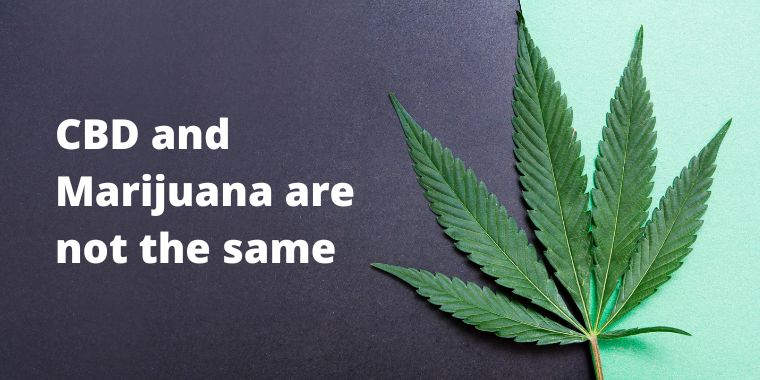 What about Medical Marijuana? Is CBD the same?
No it is not. Medical marijuana requires a prescription from an approved medical doctor. Where as CBD products are sold over the counter with not prescription needed. Because CBD products don't contain high levels of the narcotic THC, they don't pose any danger to the community.
The UK does not allow the prescription of marijuana for smoking currently.
Does the Government approve of any CBD medication?
The FDA approved epidiolex in 2018 and the UK followed suit. Epidiolex is a pill that is used to treat epilepsy and seizures. It has been highly effective and its invention is credited to Charlotte Figi.
Outside of governmental approval, CBD oil is widely used because it is legal and has shown itself to be highly effective.
How Sure are you that your CBD products are not addictive?
Pure Organic CBD is against any drug and alcohol dependence in any way. We are a health company with various branches and products all developed to promote wellbeing. Our other brands include Pure Organic Vitamins and our podcast This World Is Mental.
When we started, we asked ourselves is CBD addictive? It was a significant safety concern of ours and ethically, we would not sell a single CBD product if it was addictive.
After studying high quality clinical trials and reading the medical journals about CBD, we were very pleased that CBD oil is not addictive in any way.
We've even asked ourselves if the effects of cbd can be addictive or create any addictive disorders for the users. With great certainty, we can say no. We actually recommend our customers to stop using CBD oil once they start feeling relief. The key to using CBD products is to use as little as possible to save money.
What are the Most Common Reasons for taking CBD?
Is CBD addictive? According to the World Health Organization and numerous studies, the answer is no. And now that we've given you the facts, you may be ready to start taking it.
The benefits of CBD are especially great knowing with peace of mind that it is not addictive. Below are some of the most common uses of CBD oil.
Chronic Pain
CBD oil is widely used to help with chronic pain. Pain in your muscles, back, joints caused by a number of issues being the most common.
Clinical data and preliminary evidence suggest CBD use works to calm pain signals to the brain and is a natural anti-inflammatory. Many users are happy to use a natural solution like CBD rather than addictive pain medication.
The success rate of our users is very high with some finding relief for weeks before having to use CBD oil again. We love to hear these stories so if this sounds like you, please leave us a comment below. Sharing your CBD oil for pain story could be valuable information for others.
Sleep Issues like Insomnia
CBD use can give you better sleep. That's because it helps to calm the body and mind allowing you to relax and chill.
People with severe forms of insomnia have found cbd to be effective in producing a good night sleep and giving people who suffer hope.
Clinical evidence shows that CBD helps the body produce melatonin which can induce sleep at night time. Melatonin is a natural
People often ask us, is it safe to take CBD oil during the day. Yes, it is. CBD is not a sleeping pill and works much differently. The best part of all, there isn't any chance of it being addictive so you won't develop any substance use disorders. You will not have to worry about CBD addiction if you are taking it for sleep.
Neuropathic Pain
Neuropathic pain is pain signals from the skin to the spinal cord to the brain. People that have neuropathic pain use CBD to calm the nerves and allow them to function more properly.
A study on CBD oil for this type of pain was conducted in 2020. 29 participants were either given CBD oil or a placebo. The people given CBD showed improvements when compared to participants who did not use CBD.
If you are looking to relieve neuropathic pain naturally, be sure to buy CBD oil that is organic and effective. You will not find a higher quality that the products we offer.
Reduce Anxiety and Depression
The therapeutic properties of CBD are many, but one of the most common uses is to reduce anxiety and depression which is a very common undiagnosed mental illness in the UK and Europe at the moment of writing this.
As mentioned, CBD works with the endocannabinoid system to calm anxiety and ramp up serotonin production which is responsible for our mood and happiness. Severe forms of anxiety can cripple our daily lives leaving us to feel down and out so it is best you get help sooner rather than later. You deserve to live a very happy life and we are sure our products can help.
Conclusion
So is CBD oil addictive? No. If you're thinking about all of the benefits you can gain from it, we don't blame you. The therapeutic benefits of cbd oil are many and the downsides are few making it a perfect natural remedy for you and your needs.
We've sold thousands of bottles over the years and have helped countless people overcome their own doubts in the beginning. I'm happy to report that our customers keep coming back because of our excellent knowledge base and our one to one service.
Of all the commercially available cbd products, we know our oils offer the highest quality and effectiveness. Our hemp derived cbd products are certified organic. They've all been registered with the FSA and the EFSA as a food supplement. They are also registered on the EU Cosmetics portal.
If you're ready to take the next step and try CBD oil for the first time we offer a 20% discount on first time orders with the code at checkout: 20CBD. Our staff is ready to answer any questions you may have on your specific ailment and how to get the most out of our products. It is important to us that you have the best experience possible.